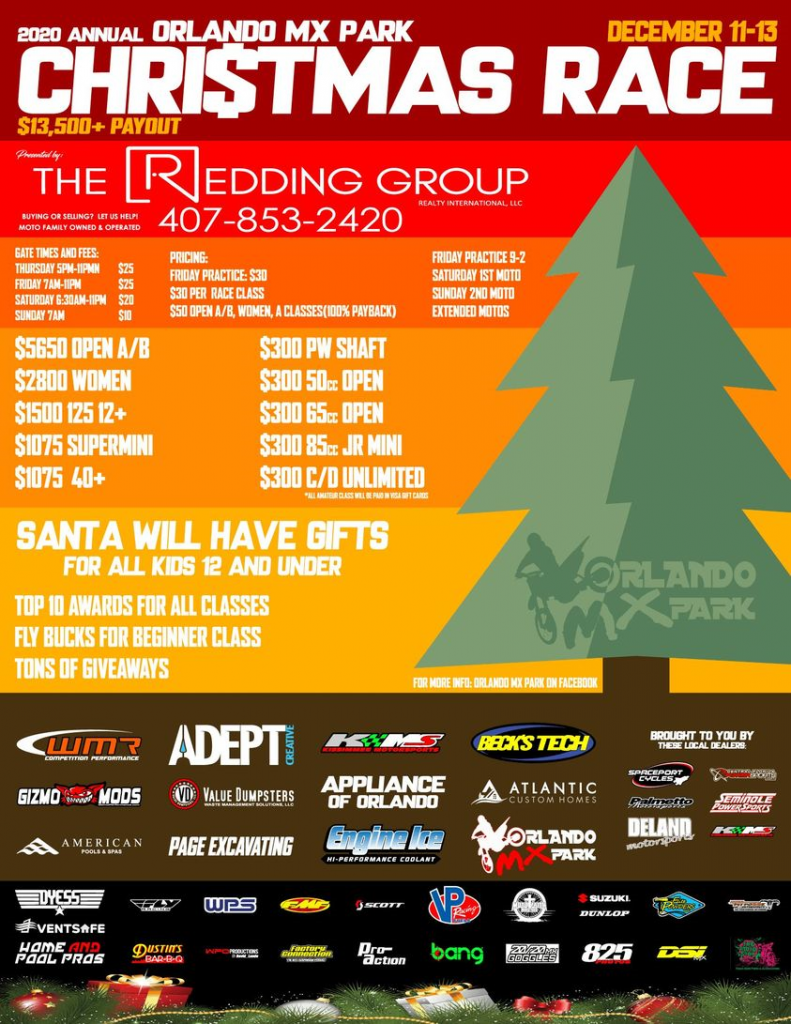 NEXT RACE WILL BE RD 9 AT ORLANDO MX PARK DEC. 11-13. PRACTICE FRIDAY, MOTO 1 SATURDAY AND MOTO 2 SUNDAY. THIS IS THE ANNUAL CHRISTMAS RACE WITH SANTA AND LOTS OF GIVEAWAYS.
THIS RACE IS ALSO A DOUBLE POINTS EVENT FOR THE FLORIDA MOTOCROSS SERIES.
MANY
OTHER SPECIAL PAYOUTS THIS WEEKEND WILL BE UPDATED SHORTLY. Suzuki contingency and Race Gas credits also!!
SOME CHANGES FOR THE REST OF THE SERIES:
WALDO AND PAX RACE DATES HAVE BEEN CHANGED WALDO WILL RUN ON OCT 31ST-NOV 1ST AND PAX TRAX ON NOV 7TH-8TH.
DADE CITY MAKE UP DATE
DECEMBER 20TH.

ALL ROUNDS FOR THE 2020 FLORIDA MOTOCROSS SERIES WILL BE PAYING SUZUKI CONTINGENCY!!